We provide a complete gutter cleaning, repair and replacement service across Kent with before and after pictures taken.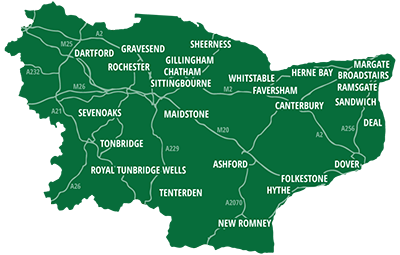 Gutter Cleaning, Roof Cleaning & Ivy Removal in Kent
If you live in Kent Pro Gutter Cleaning are your first call for gutter cleaning
Your gutters are high up and hard to get to. That's why you call in a professional gutter cleaning company to clear them out.
Once the work is completed and the ladders taken down how do you know they've been done properly? Well, we take before and after photos. That way you can be sure the job's been done properly.
Alongside our gutter cleaning and replacement service we also clean roofs, so while we are up there, why not get a quote from us for doing that too?
Many gutter problems are associated to roofs that have accumulated moss and dirt over a period of time. This clings to the roof then gets washed down into the gutters causing them to block up. We clean many roofs to alleviate this exact problem.
If you are selling your property or simply want to maintain it, roof cleaning is a good idea.
Below you can see just how blocked some gutters can get; as well as before and after images of some of our other services.
Kent Portfolio
All
Gutters
Ivy Removal
Roof Cleaning